Babygate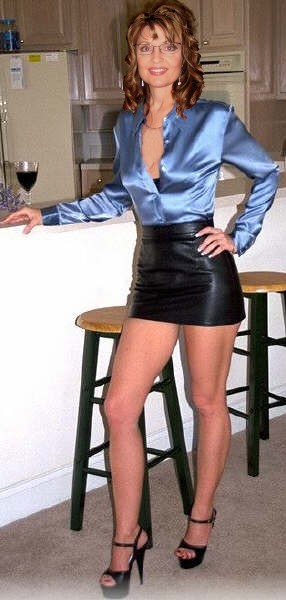 Can I be first to call it that?
Sure Sarah Palin has some inexcusable personal problems looming but I think I'm going to vote for her because she's hot. That seems as good a reason to throw my vote away as any other.
As for the Dems attacking her for being some small town mayor with no experience, just who the fuck do they expect to be in the voting booths? Here's a little hint for all y'all limosine liberals. Americans aren't rich anymore. We're hungry, scared and more than a little pissed off that we can't afford to top off our gas tanks. We don't care who answers the phone at 3AM. We do care about sluts in stripper heels. Fuck with her and you're fucking with me.
Labels: Babies Are Hard To Make, Filler, I'm From Lesbos, iRule